A Vehicle Identification Number (VIN) is a piece of vital information that every vehicle owner should know. This is especially useful when purchasing parts like axles, as it could help you identify if what you're about to buy is legitimate.
We spent 48 hours researching and compiling essential information on Jeep axle identification by VIN.
Identifying The Jeep Axle By VIN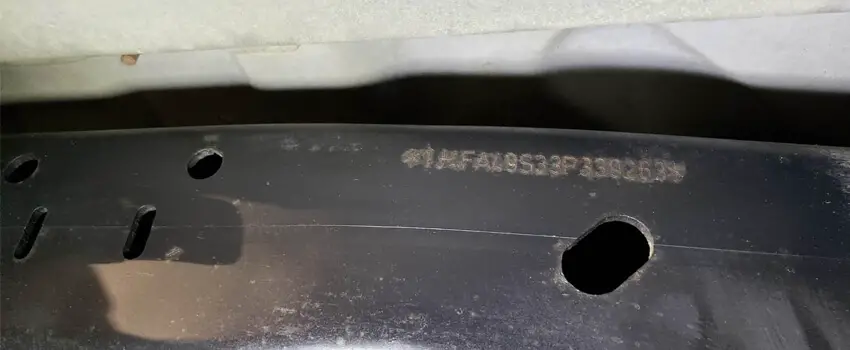 If you have your Jeep's VIN, you will be able to identify its axle model. You can run it through a VIN identifier online to know the specifications of your Jeep, which should include your axle model.
You can also decode your own VIN, as every number and letter has a significant meaning [1]. For instance, the first character will tell you where it was manufactured, and the second character will give you the manufacturer's info.
What Is A Vehicle Identification Number (VIN)?
A Vehicle Identification Number (VIN) is unique for every vehicle. It's like the social security number for cars. Hence, there are no two cars with the same VIN.
By knowing a vehicle's VIN, you would know its specifications, features, and manufacturer information. A VIN is composed of 17 characters with a mixture of both letters and numbers.
This is often found on the car's dashboard. For others, it's at the front of the engine's cylinder block.
How To Find Your Jeep's VIN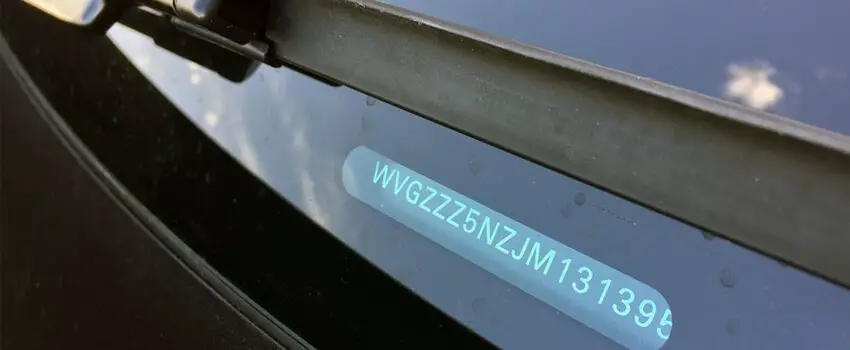 There are different ways to find your Jeep's VIN. You can try to find it in your maintenance records, car title, or registration.
It's also possible to find it on the Jeep itself. It could be on the door jam (check both the driver and passenger's sides), near the Jeep's firewall, under the windshield, or on the steering column. You can also try looking for it under the vehicle's hood
There are many reasons why you need to find a Jeep, or any vehicle's, VIN. One benefit is avoiding being scammed when buying a new or used vehicle.
Related Posts:
Jeep Axle Identification Chart

Jeep Axle
Year In – Out
Jeep Models
Ring Gear
Details
Chrysler 8.25

10 Bolt Holes

11 ⅜ Wide

1989-06
XJ, KJ, WJ, WK
8-1/4″
27-29/1.20″/full-floating
Dana 35

10 Bolt Holes

10 ⅝  Wide

1987-06
TJ,YJ,XJ
7-9/16″
27/1.13″/semi-floating
AMC20

12 Bolt Holes

10 ¾ Wide

1976-86
CJ,SJ
8-7/8″
29/1.25″/semifloating
Dana 44

10 Bolt Holes

10 ⅜  Wide

1970-97
CJ,FC,SJ(G),SJ,TJ,ZJ
8-1/2″
30/1.31″/semi-floating
Dana 30

10 Bolt Holes

9" Wide

1967-68
VJ
7-1/8″
27/1.13″/semi-floating
Dana 25,27

10 Bolt Holes

9" Wide

1941-65

1966-71

CJ,PU,SW

CJ,SJ(G),VJ

7-3/4″

7-1/8″

10/1.13″/full floating
FAQs
How do I know what rear axle I have in my Jeep?
You can find out the rear axle of your Jeep by looking for the casting number and date minted on the axle tube or differential cover. You can cross-check this information using an identification chart. Aside from this, you can have your local mechanic check the axle itself.
Can you tell the axle ratio by VIN?
Yes, you can tell the axle ratio by VIN. You can determine the axle ratio once you get your VIN and identify the correct axle model.
How do I find the axle ratio on my Jeep Wrangler?
There are different methods to tell the axle ratio on your Jeep. The easiest way is to find the axle ratio sticker on newer Jeep models.
Final Thoughts
Knowing a car or Jeep's VIN is important for any vehicle owner. One of the reasons is to identify your Jeep's axle model. Knowing the axle model will help you upgrade easier and help you troubleshoot your Jeep on your own.
Once you find out your Jeep's specifications and other essential details, you should try to keep them somewhere easily accessible for the next time you need them. It may be hard to find reliable VIN identifiers online, so it's best to go with the actual documents you have when you purchase your Jeep.
If you're going to be a second owner of a Jeep, make sure that you get the details of the vehicle and the VIN first. Ensure that you're not being scammed by researching the Jeep you're buying.
Reference:
https://www.caranddriver.com/research/a32881019/vin-lookup/